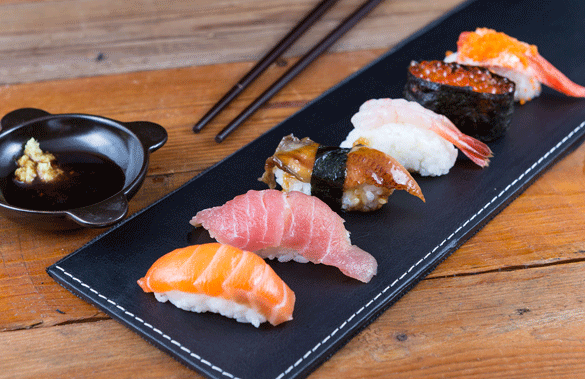 Sugamisu Sushi Bar delivers an outstanding sushi experience that is reminiscent of true Japanese cuisine. Specially engineered to elevate even the most discerning palate and taste sensations rise to unknown heights when our chefs create a dream world of sushi.
Our sushi is innovative infusions of distinctive tastes and freshest products and produce. From delicious Dim Sum to succulent sushi Sugamisu Sushi Bar offer customers a wide array from our enticing menu. From our famous custom noodle dishes, to spring roll and much more, you are definitely not going to leave here disappointed.
Try one of our mouth-watering creations while we also offer you the opportunity to design your own speciality. Whatever you dream….we create.
Our diverse menu offer something for everyone including tangy fish and pickles, beautiful sashimi, tempting tempura and healthy brown rice too. Presenting your food beautifully each one of our team lovingly prepare your food to order.