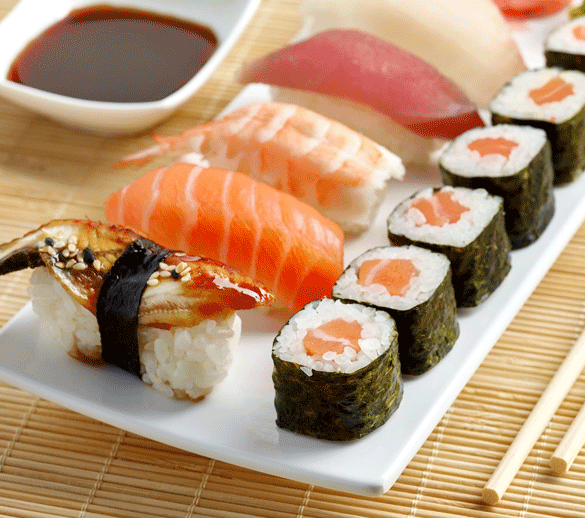 Sugamisu opened its doors in 2004 and our dominating dishes have always been sushi. We know the importance of freshly prepared food and the importance of only the freshest ingredients, thus our food preparation across board in full view of our customers. Our chefs are professionals with famed Japanese chef Janeso one of the main reasons why we remain one of the area's most dominant sushi bars.
Eleanor, a Swedish native with and intense love for all things Japanese came with the idea to open our Japanese cuisine fare here in your midst back in 2000. It took us nearly two years to obtain this prime location and made use of the Japanese interior designer Maramatiso to design the interiors of our restaurant. The current contemporary, yet rustic elegance of our interior that we complimented with exotic hardwoods are why we continue to be one of the best designed interiors.
Our recently installed conveyer belt that allows the food to come to you is something else that sets us apart. We are beyond the basic sushi bar with the innovative use of our moving belt with our chefs at the centre and diners seated around. It is the ideal setup for groups and a literal continuous flow of food. Continuously freshly fare prepared in front of your eyes and no waiting for waiters and serves staff unless you want to be seated at one of our comfortable window tables or outdoor seating.
During our busy periods and seated at the conveyor belt we request that patrons not exceed the time frame of one hour unless the belt seating has been booked by groups. Diners in the rest of the bar can enjoy their meals at leisure with no pre booking and walk-ins welcome too.
Our food selection could not be described as standard although you will find at our bar anything you will get at a standard sushi bars, but so much more too. In-house specials are something we offer daily with special attention on our hand rolled tempuras, teriyaki salmon and prawn, fresh oysters and much more.